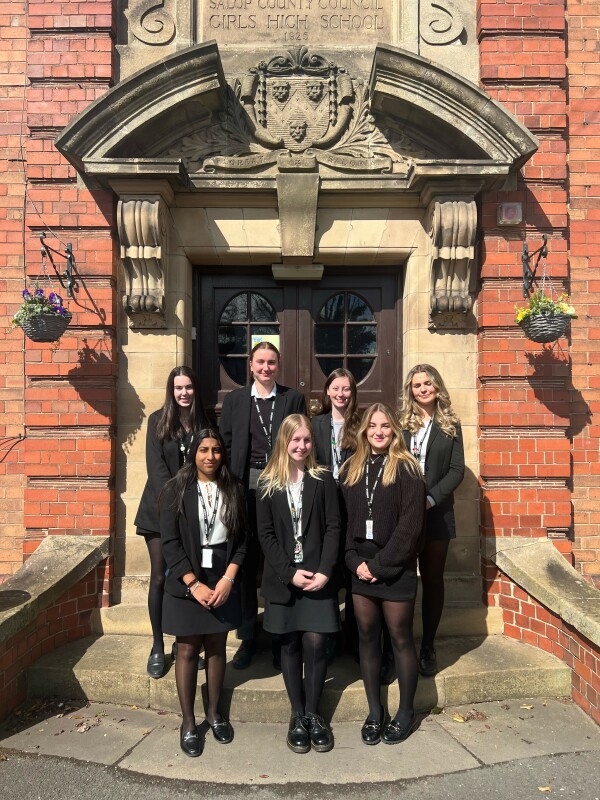 The Seacole House Team this year comprises of seven members of the school community, each bringing something different to the table. Emily F is the new House Captain, Rebekkah the Deputy House Captain, Ella the Sports Captain, Tilly the Music Captain, Ffion the Drama Captain, Emily W the Communications Captain, and Keira the Charities Captain. As a team, we are determined to restore Seacole's winning ways, firstly by ending Austen's 7-year reign as Sports' Day Champions!
We want every member of the house to gain the confidence to play large roles in house events to further increase participation in every event, not just the big ones. Without the participation and enthusiasm from all members of the house across year groups and key stages, Seacole won't be able to triumph this year or showcase the talents we all have to the whole school community, so one of our focuses as the House Team is to further reignite the house spirit ready for our many inevitable successes! We also hope to inspire members of the lower school to want to become members of the House Team when their time comes, as we have been inspired ourselves.
Mary Seacole, our house's namesake, was a 19th century nurse best remembered for her bravery, determination and defiance of social norms and stereotypes through her work in the Crimean War. These are qualities we as the House Team strive to embody and are ones that will ultimately help the entire house to be victorious as the best and most successful of the three houses this time next year.
Emily F (House Captain) & Emily W (Communications Captain)
Seacole House Charity
As a school, we managed to raise a grand total of £320.63 over the course of our annual charity week. Although charity week was more challenging to organise this year as a result of the current circumstances, we had lots of participation from both students and teachers. For the raffle, our Seacole winner was Charis Aspin and Mrs Fujii won the 'Guess the Name of the Teddy' competition.
In addition to this, many students organised independent sponsored events outside of school and these donations are greatly appreciated. We would like to thank all of those that took part in charity week as all money raised by Seacole will be going to the charity of the National Suicide Prevention Alliance. This charity, which was founded in 2013, aims to prevent suicides and promotes the importance of mental health.