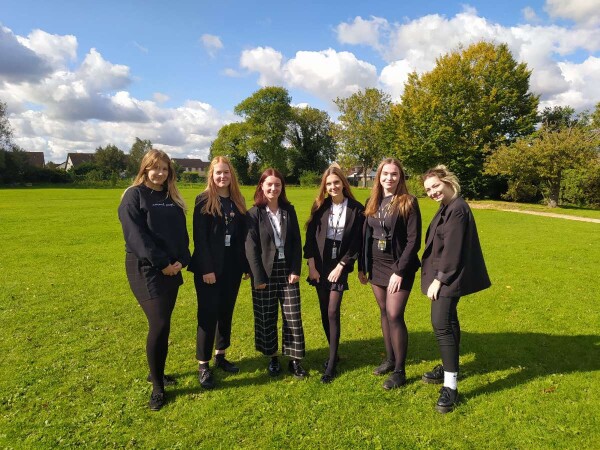 | | |
| --- | --- |
| Role | Name |
| House Captain | Ellie Micklewright |
| Deputy Captain | Tatum Read |
| Sports Captain | Harriet Massey |
| Performing Arts Prefect | Olivia Farley |
| Charity Prefect | Chloe Thomas |
| Communications Prefect | Grace Jinks |
Our Lower School Austen House Captain Team are shown below: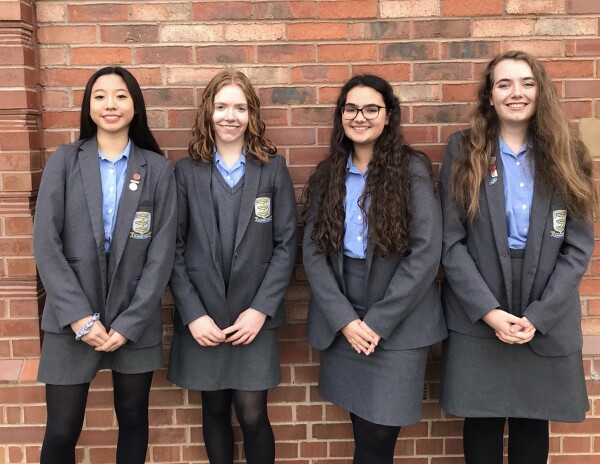 Jane Austen was a pioneering British novelist, who championed female protagonists and remains one of our most beloved and popular writers to this day. Our house embodies the determination and courage attributed to Jane Austen. We are an amazing friendly community, who always strive for the highest achievements. The Austen family spans all years in the school and is very welcoming. We also pride ourselves in being one of the most competitive, fun and supportive houses. Jane Austen wrote 'there is nothing I would not do for those who are truly my friends. I have no notion of loving people by halves, it's not my nature' and I feel this relates to everyone in Austen, as we never do anything by halves and make sure we throw our all into events to ensure we succeed for our friends and our house. There is an evident devotion to the house and this is reflected in our victories in house events, especially sports day! But nothing matches the excitement as we put on red war paint for an event. We will always remember being a part of Austen. So, all that's left to say is WHAT TEAM?
Ellie Micklewright, House Captain 2020-2021
Austen House Charity 2020-2021
This year Austen's nominated house charity is the Native Americans Rights Fund (NARF). Since 1970, NARF has provided legal assistance to Indian tribes, organisations, and individuals nationwide who might otherwise have gone without adequate representation. NARF has successfully asserted and defended the most important rights of Indians and tribes in hundreds of major cases, and has achieved significant results in such critical areas as tribal sovereignty, treaty rights, natural resource protection, and Indian education. NARF is a non-profit organisation that focuses on applying existing laws and treaties to guarantee that national and state governments live up to their legal obligations. It has always been important to support minority groups and prevent oppression and recently with this being highlighted in the media and news Austen believes, in alignment with the whole school, that we want to do everything we can to ensure that everyone has the access to what they deserve and are given ample opportunities to thrive throughout life.