30 October 2023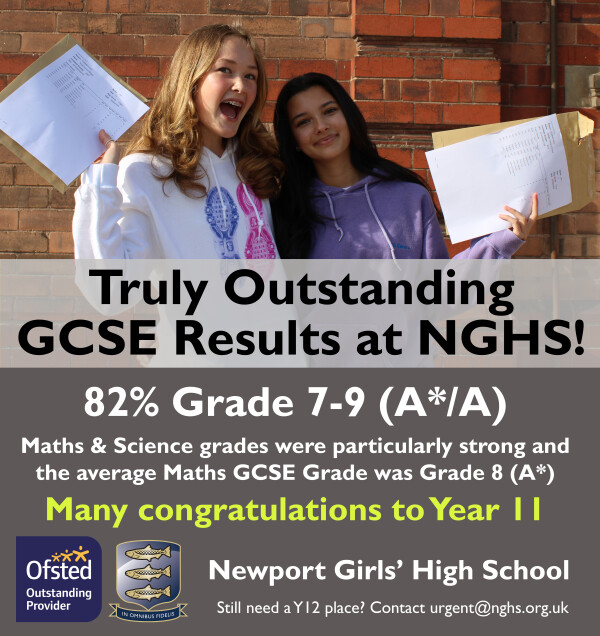 NGHS has been confirmed, formally, as the top performing school for GCSE and A-level (2023) results in the region.
At GCSE, pupils achieved, on average 0.8 of a grade more than was expected at GCSE. We are justifiably proud of our students' actual exam results (82% Grades 9-7 or A*-A), but it is the progress of all students which is particularly pleasing. Given that our students join us with high KS2 SATS results, we are still able to add almost a grade's worth (more) of progress to these scores at NGHS. This places NGHS in the top 10% of schools in the country.
At A-level the class of 2023 achieved over 72% A*-B, ranking us first in the region. This year there are no progress scores because the year group did not sit GCSEs and this is the traditional starting point. However, when compared with 'likely outcomes in Year 11 as a result of Covid', the year group still achieved positive progress scores.
This news story has been picked up by The Shropshire Star, which comments on the scores of other schools in the region, too.
Four Shropshire and Telford & Wrekin schools with the best 'Pupil Progress' score | Shropshire Star
The Trustees and senior leadership team of NGHS extend their warmest congratulations to all of our Year 11 and Year 13 students of 2023 and the hard-working staff at NGHS.