6 October 2023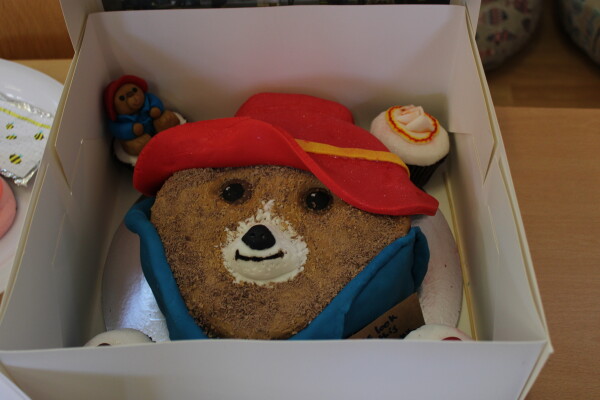 The first House competition of the school year, House Bake Off, was a huge success and everyone was insanely impressed with all of the entries.
From the perfect Paddington, to superb samosas, and the realistic bucket of "fried chicken". A huge thank you to everyone who gave up their time buying ingredients and working tirelessly to bake their creations, along with the staff and the house team who also helped with judging and to manage the lunchtime bake sale, which amazingly raised £600 for Macmillan Cancer Support.
Seacole dominated the Bakes Across the World category, whilst Austen served up some Super Savouries, and Roddam were the overall winner and crafted some of the most realistic cakes in disguise. It was such a shame to slice up the incredible creations, especially with Mr. Ley made from cake! Overall, this year's entries have blown us away and we hope to see our NGHS students star in the Great British Bake off someday. Next up, House Music!
By Charley H, Alisha A, Valeria P (House Communications Captains)
Summary table of House Bake Off winners.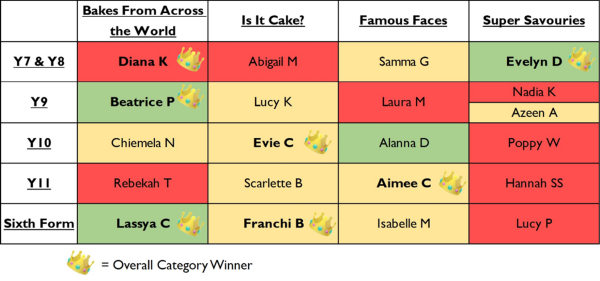 ---