8 October 2021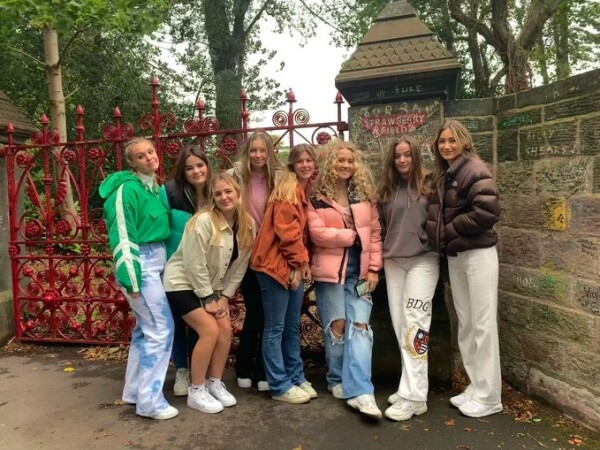 Last weekend, Year 12 went on a school trip to Liverpool with the aim of integrating the sixth form students. When everyone had arrived in Liverpool on the Friday afternoon, we had a walk down to the Albert Dock and The Liverpool museum to familiarise ourselves with the streets and to have our first look around. Shortly after, we went back to the youth hostel, made ourselves at home and got ready to go and see Beauty and the Beast at the theatre, which everyone found amazing.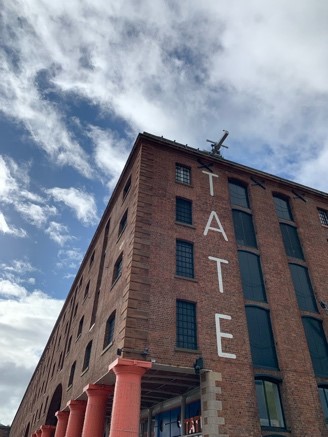 The next day, we went on a Beatles bus tour of the city and learned about their life in Liverpool as well as visiting some well known sites such as Penny Lane, Strawberry Fields and Paul McCartney's house. Damien, the tour guide, serenaded us with The Beatles' classics on his guitar and it's fair to say the NGHS students became big fans and even gave him a five star rating on trip advisor!
After this, we had the afternoon to do what we wanted, and my friends and I went shopping in Liverpool One as well as having some lunch in a nearby café. It was lovely to spend time with my friends, old and new, outside of school. Luckily, we had pre-booked dinner at the Albert Dock as it soon became busy on the Saturday evening. My friends and I ate at PANAM and the food was delicious. Then we headed back to the hostel for Mrs Martin's quiz which put us all in a team spirit.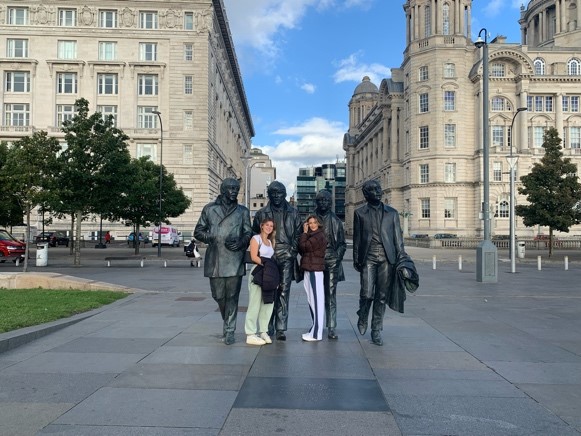 Finally on Sunday, we packed our bags and had one last visit to the Albert docks, where we went to the Tate Art Gallery and had a final bite to eat overlooking the waterfront. Overall, my friends and I had a brilliant time in Liverpool and the teachers did an amazing job in organising everything and making it the best it could be. I would fully encourage anyone in the years below to go on the trip as it truly is one not to be missed. (Charlotte, Year 12)