10 October 2021
Huge congratulations to our U14 Netball Team who are the Shropshire champions. They now move to the West Midlands heats in January. Below is an account of their exciting win, written by the Team.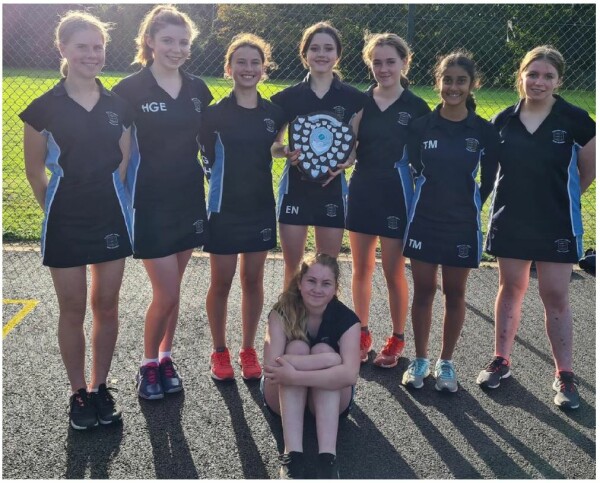 It was obviously an amazing experience winning the U14 County Netball Tournament, with a great defence formation and superb marking, as well as fluent passes throughout mid court from our centre and wing players, not forgetting the excellent shooting from the attackers, and all of this collaborated together resulted in securing ourselves the shield.
The match that we probably enjoyed playing and winning the most was against Wrekin College which started with an intense 8 minute first half where goals were scored back and forth from each team. The second half began with us leading by a couple of goals, and the excellent play continued and intensified as the rain began, making it harder for everyone to dodge or move without slipping. Despite this setback, we persisted and eventually won with a very close 9-8 score. What made this even more incredible was that we were the second NGHS netball team to win the tournament since it began back in 1984, our first win being back in 2014.
We would like to thank our great coach Mrs Goodall who managed to coach us and umpire other netball games at the same time, and also to Mrs Birch who helped coach us when Mrs Goodall was occupied with umpiring.