20 September 2020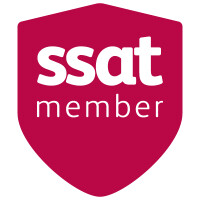 Our bespoke 'Bounce Back' response to life after the Covid19 lockdown has drawn attention from the SSAT (Schools, Students and Teachers Network), of which NGHS is a member and our Headteacher, Mr Scott, was delighted to be asked to write an article for their weekly blog about our work.
Since returning to school in September, attendance at NGHS has been around 97%-98% and we are delighted to have the support of our families at this time. The school is working very hard to ensure that the site is as safe as possible and our students are conducting themselves maturely and with care and consideration for one another.
The article can be downloaded by clicking on the image below. Thank you to the SSAT for wanting to showcase our work.