19 May 2021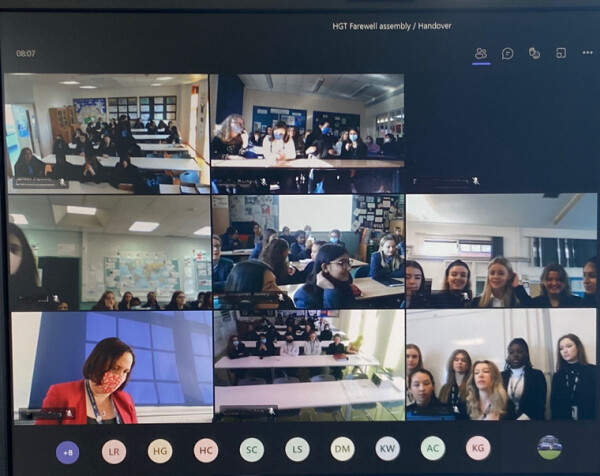 At this morning's virtual assembly, we thanked our outgoing Head Girl Team for their hard work and dedication during the most extraordinary of tenures and we welcomed our new Head Girl team to their posts.
We bid farewell to the wonderful team of Abbey, Minnie, Ella, Ellie and Tanvi and welcome the appointment of Megan, Abi, Rosalinda, Maisie, Jenny and Laura.
You can read more about the new Head Girl team here.