25 November 2019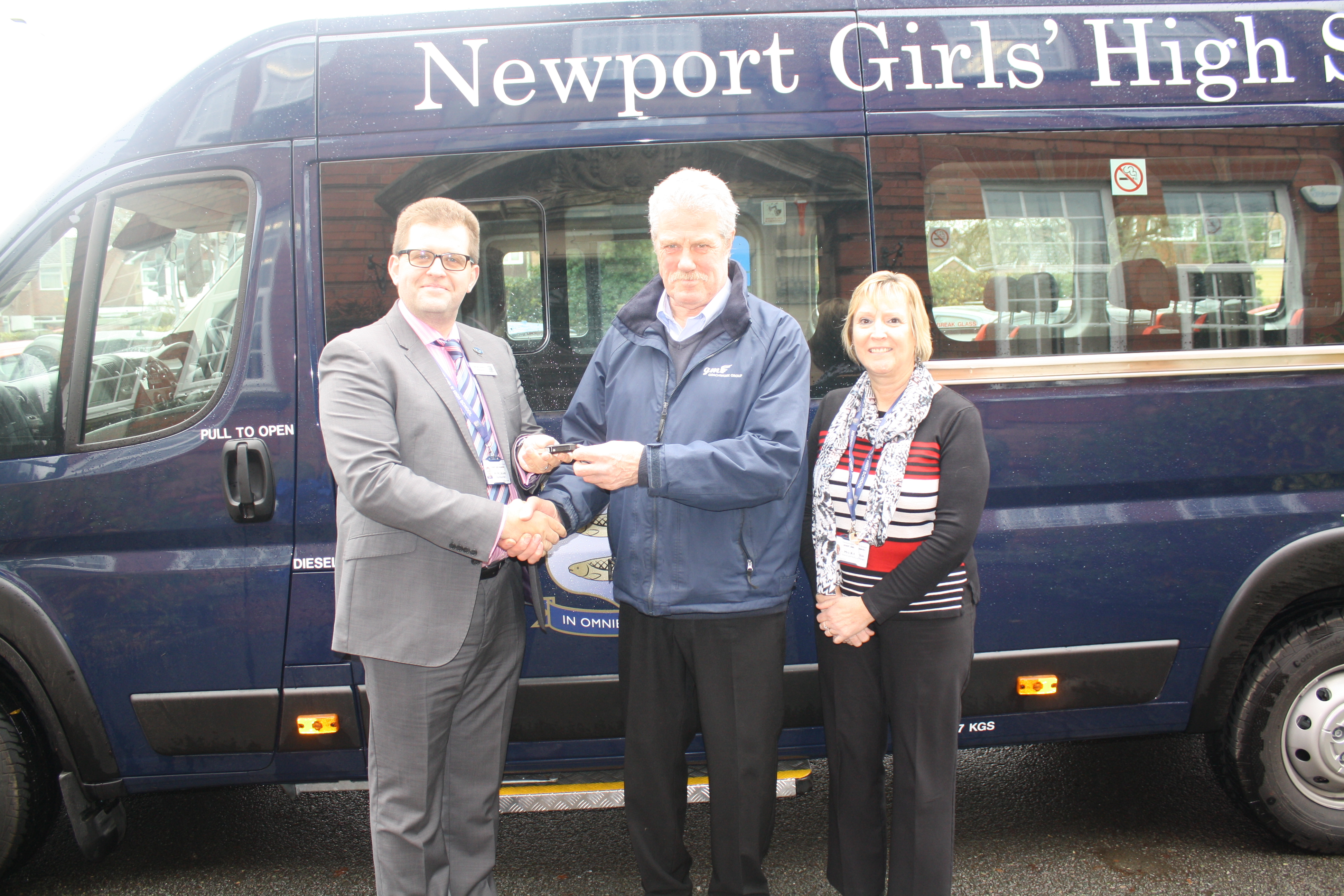 Mr Scott (Headteacher) and Mrs Machin (Finance & Facilities Manager) receive the keys from Michael Hellier at Minibus Lite.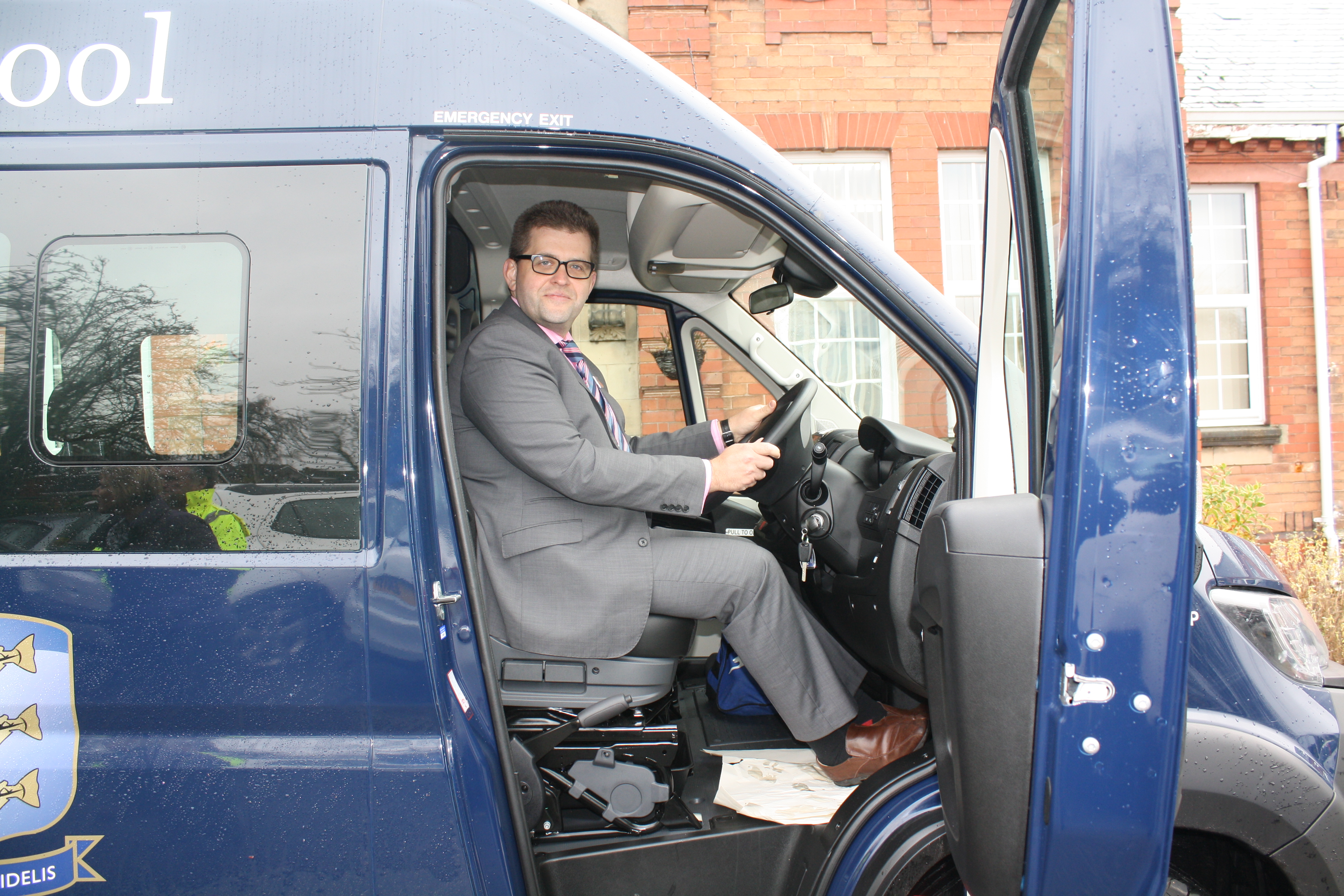 Newport Girls' High School students will be taking to the streets in style in our BRAND NEW school minibus!
Working in collaboration with Minibus Lite, the new vehicle can be driven by almost all of our staff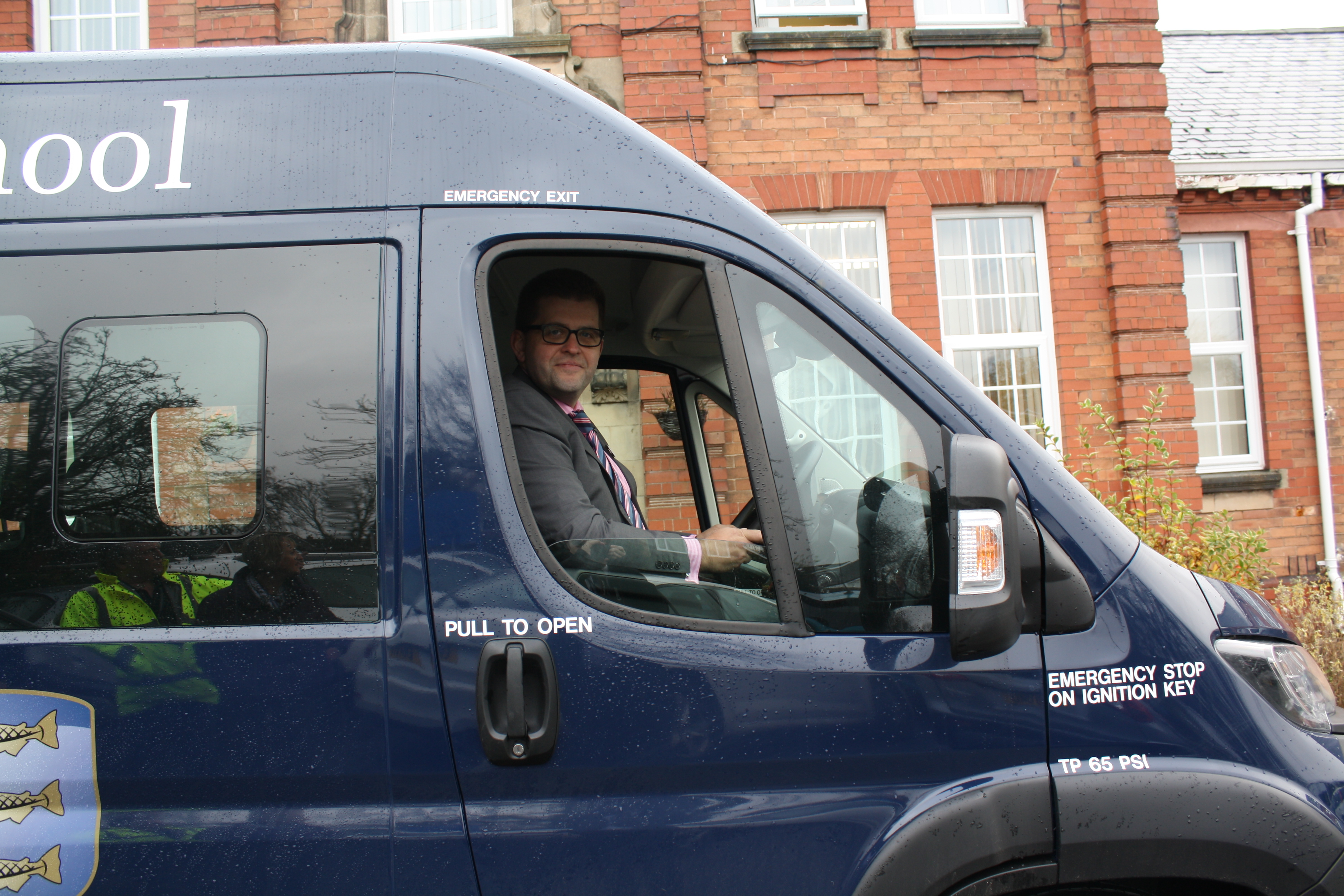 (provided they have undertaken the statutory supplementary test) and we are delighted with the colour and livery. Safety, comfort and 'credibility' go a long way and this bus has it all including a wheelchair access ramp, lane warning systems, reversing sensors and camera protection.
Thanks to the generosity of the PTA, the running costs for the first year have been met already and we look forward to taking to the streets later in the week with the inaugural outing to Bletchley Park with our Year 11 students.
Safe motoring!