1 April 2019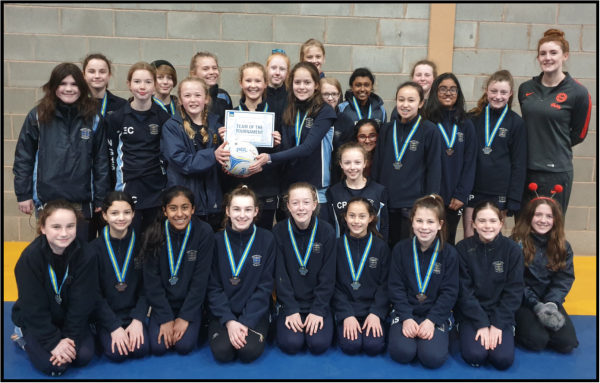 As we arrived, we were all so excited as we watched the looming mansion ahead of us. As soon as we got into our dorms we squealed with excitement of the weekend to come - netball and amazing activities! What could be better than that?
Later on in the evening we got into our teams and did a photo challenge where we had activities to do and at the end we took a photo of our group. It was really fun! Later that night we collapsed into our beds exhausted from the long day and fell asleep almost instantly, getting our well earnt sleep ready for the next day.
On Saturday we had some time before our first games so our team went to do the trapeze which was so scary but fun as we leapt to catch a bar high in the air with our trust in our friend's hands. Later, we had some matches which we (Team 1) were so happy to win all of. We had the whole afternoon off so we did many activities that were nerve-racking but amazingly fun! This included abseiling, archery, climbing, zip-wire and my favourite: the giant swing! Lifted up high in the air by our friends pulling us up we were suddenly let go, screaming and laughing until we stopped.
On Sunday we had matches for most of the day whereas other teams had none as they had done them all the day before. Just before we went home there was a presentation and I'm proud to say that our team came second in our pool, and one of the other teams (Team 4) came third in their pool! Also, our school got team of the tournament for showing respect, determination and fair play. We even got presented with a certificate and a special PGL netball!
Overall, we had an amazing weekend full of excitement, and I hope we can go again sometime soon.
Aimee J, Y7