14 December 2018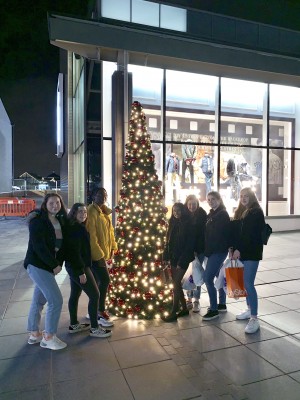 Over 60 Year 11-13 students recently enjoyed an evening shopping at Cheshire Oaks. With a rich mix of designer, high-street and boutique stores as well as a number of restaurant chains and entertainment venues, this social evening provided nice relief at the end of a busy term.
The price reduction vouchers received on arrival were a welcome bonus and judging by the number of bags which were brought back to the coach after a few hours of free time, it was clear that the shopping trip had been successful.
Thank you to Mrs Griffin, Miss Clarke, Mrs Fujii, Mrs Chapman and Mr Scott for giving up a Friday evening to run this trip.
All of our students had a great time.