7 December 2018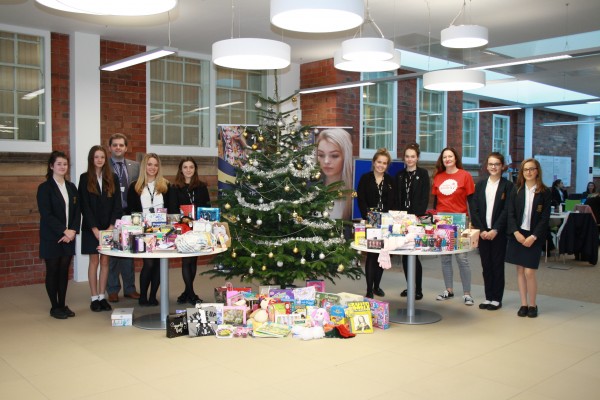 Today we welcomed Kate from Telford's Christmas Smile campaign to come and collect the wide assortment of generously donated gifts for those in greater need this Christmas.
The whole school community has come together to bring in a range of new toiletries, clothes, toys, books and much more as gifts for families who are struggling this year.
We are also supporting Newport Food Bank with 100% of the proceeds of our Winter Jumper Day next Friday.
Mr Scott is very proud of the whole school community who have been so generous and made such a positive difference. Kate was also delighted with the quantity and quality of the gifts that have been donated and wishes to thank everyone who took time to purchase a gift for someone in our local community.
For more information about the Christmas Smile Project, please click here.