10 May 2019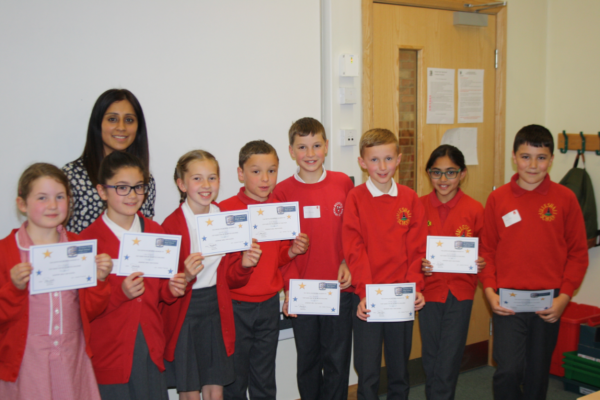 On Thursday we welcomed students from Lilleshall Primary School, Moorfields Primary School and St Peter's CofE Primary School to compete in the first annual Newport Girls' High Primary School Maths Challenge.
With sharpened pencils and minds, the students worked hard to complete a variety of activities including a maths relay, puzzles, a quiz and a logic round.
We were overwhelmed by the positive feedback from the students:
"I loved today because it was interesting and tough at the same time."
"I liked having fun and working together."
"I loved everything and I really like this school.
"Today, I liked working together in a pair and I also liked working independently."
It was VERY close and all teams did extremely well. Congratulations to St Peter's CofE Primary School, the winners in this hotly contested competition.
All participants were presented with certificates and the winning team received a prize.
The young mathematicians have impressed us all with their enthusiasm. They successfully solved problems by working together and sharing their methods.
We look forward to next year's competition.