5 February 2019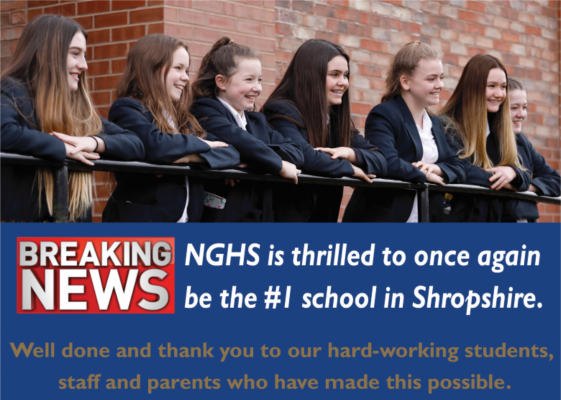 Following the publication of school league tables in January 2019, NGHS is thrilled to once again be the number 1 school in both Telford & Wrekin but also across Shropshire. The tables, which take into account the progress made by students in KS4 and the average points at A-level rated us top overall across every measure.
In addition, NGHS had the highest number of students achieving the EBACC (English Baccalaureate) at GCSE at 80%. This is achieved by taking both a language and humanity course at GCSE and is a heavily desirable attribute when applying to Russell Group Universities.
NGHS congratulates all of our 2018 Year 11 and Year 13 students, their teachers and families on their fabulous achievements.