26 October 2018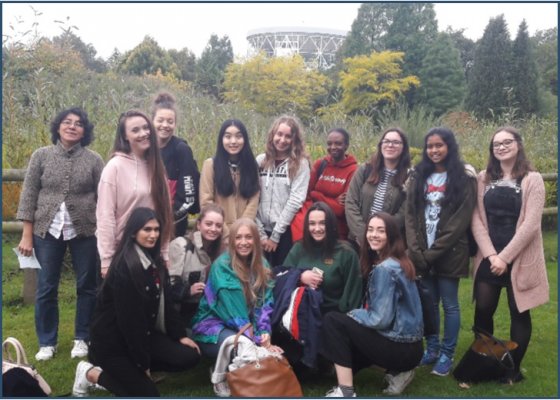 Last week, our year 13 physicists visited Jodrell Bank, the third largest moveable radio wave telescope in the world.
A workshop on 'how telescopes work' taught us the reasons why radio waves are the only waves in the electromagnetic spectrum that can be located on earth. We were given some free time to explore the astrophysics exhibitions and then finished our day with a pulsars workshop. One of the astrophysicists from the University of Manchester taught us how these neutron stars emit radio waves in a regular pulse.
The trip massively helped our understanding of the A-Level syllabus and inspired us to continue with our wider research.
Alex, Year 13