13 November 2018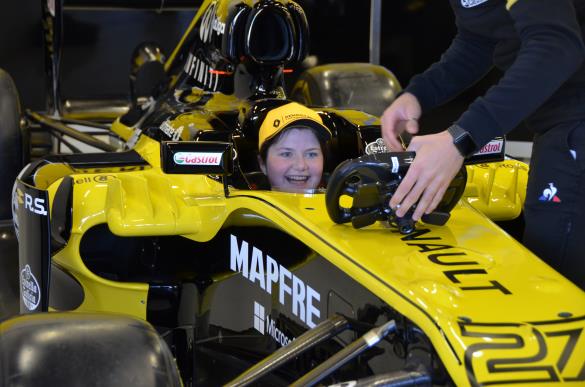 Isabella Blackburn (Y11) spent half term taking part in a karting event at Silverstone. This wonderful and rare opportunity was great fun and very rewarding as Isabella writes….
During half-term, I was lucky enough to receive an opportunity to take part in the free 'Girls on Track' event at Silverstone Racetrack. Girls on Track is a nationally-run karting challenge geared toward promoting careers in Motorsport to young women.
The project is supported by the European Union Erasmus programme in its aspiration to break stereotypes and address the low participation of women in the sport. Karting and Batak activities were offered, as well as my personal highlight of the day: the Renault Pitstop challenge, where I was able to take the wheel off and on a Formula One car alongside the Renault Pit Crew. Perkin Elmer, a scientific instrument company, also gave the girls the chance to use an Infrared Spectrometer to identify different substances in a car engine. The karting challenge also had a brilliant opportunity available where the ten fastest girls on the track were offered an place to compete in Le Mans for a scholarship at the FIA, to start a career in Motorsport!
Despite not being one of the girls chosen, I would still wholeheartedly recommend this experience to any girl at NGHS, interested in motorsport or not. Visit the website for more details about the next event at daretobedifferent.org