13 November 2018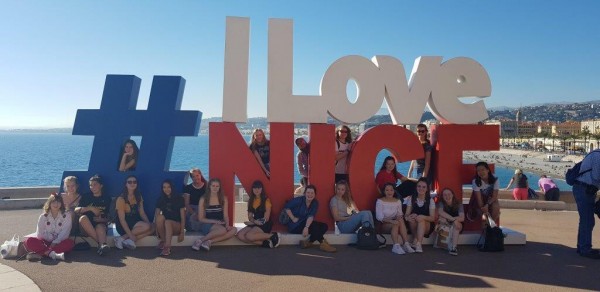 The week before half term a group of 21 year 10 students went on a new visit to Nice. We had a short flight before we descended on the beautiful coastline, we got our first glimpse of Nice. From there we had a coach journey through the picturesque streets of the city. We arrived at l'Hotel Annexe early evening, unpacked and took in the views from our balconies. We then went for dinner in the hotel restaurant and for a walk to the beach.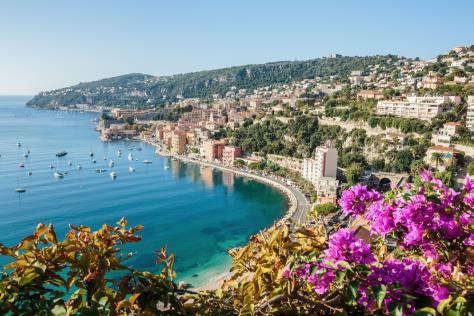 On Wednesday we woke up early and got the mini bus to the flower market by the sea. We spoke lots of French and enjoyed immersing ourselves in the culture. We promptly got back on the coach to go to the Matisse museum where we had a good look at his art and the inspirations behind it. We hopped on the bus back to the port of Nice where we found some lunch and made our way to the Confisserie Florian where we had a tour and explanation in French of the process to making all the different sweets. We took a walk back to our hotel from there, stopping at the beach and of course to have a look at Sergei's $250 million yacht. Later on, we had plenty of time to hit the shops.
We left for Eze early on Thursday stopping on the way to admire the amazing villas and views along the bay . We walked the last bit up to the hilltop village which was where at the highest point was the botanical garden. Here we saw some truly amazing views we are unlikely to ever forget. After this we departed for the parfumerie which was a really great way to take in lots of French and find out about the process. Then it was time for Monaco where we spent some time taking it all in. This was followed by a trip to Prince Rainier's car collection and an opportunity to try out McDonalds ordering in French!
Although we had to leave, we still made the most of Friday with a trip to explore Antibes and the Picasso museum before heading back to the airport.
We had an amazing experience in France to boost our French knowledge and on behalf of everyone I would like to say a big thankyou to Mrs Furnival and Mrs Branson. (L Jones, Year 10)