15 August 2019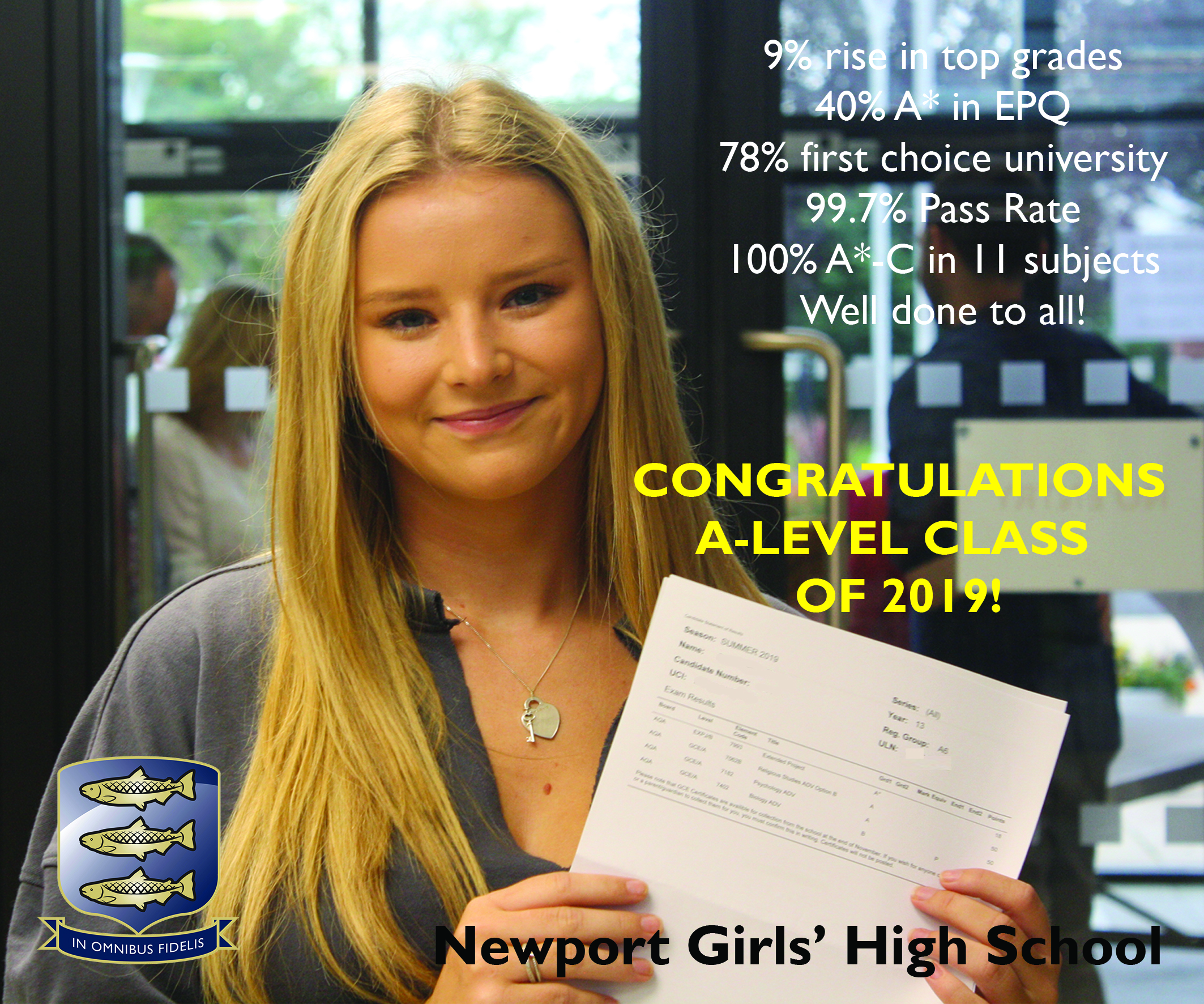 The hard work of Newport Girls' High School's Year 13 students has once again paid off with some fantastic A-level results being achieved in 2019. The number of A*-B grades rose by 9% across the school with eleven subjects securing more than two thirds of their results at this impressive level. In English, Further Maths, RS, German, French and Art, 100% of students achieved grades at A*-C. The Extended Project Qualification, taken as an enrichment course by 71 students, saw over 40% of students achieving the coveted A* grade. This qualification is compulsory at NGHS and prepares candidates for the rigors of university life; it includes a 5000 word dissertation, presentation and production log diary. The top performing subject this year was Art with all five candidates achieving A* grades. In all, there were 53 A* grades awarded this summer at NGHS, which is a new record.
Our Year 13 students are now proceeding to university, apprenticeships and gap years. This year almost 80% of students are heading to their first choice university, which is outstanding. Four students are attending Oxbridge universities and others are reading a range of subjects including Fine Art, Politics, Nursing, Medicine and Geography.
As well as dealing with the demands of the workload associated with the newly-reformed A-levels, several students have overcome personal difficulties to achieve high grades. Their resilience has paid off and the School is very proud of their successes. In total, well over half of all students achieved three results at grades A*-B and the pass rate for this year was 99.7%.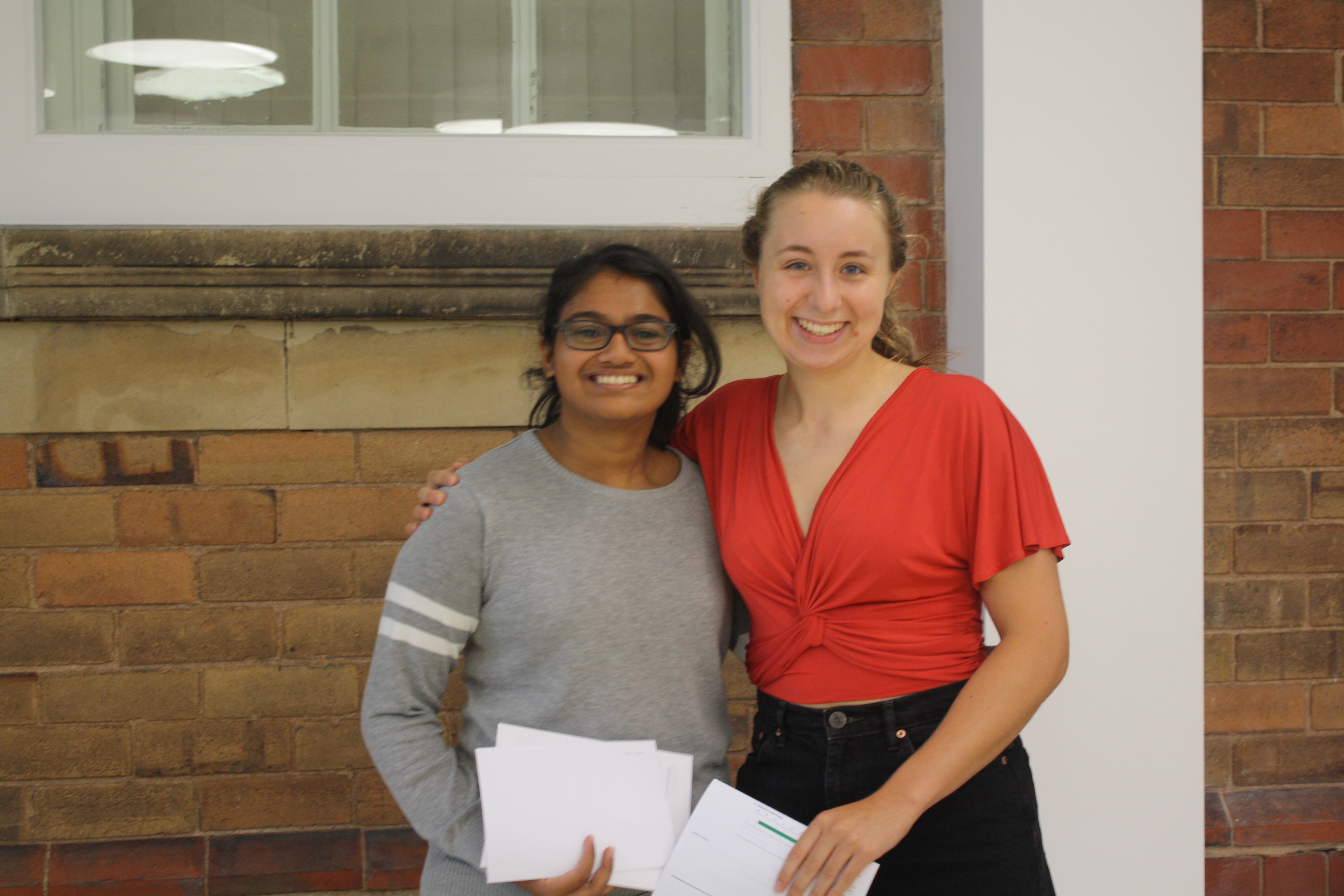 Headteacher, Mr Michael Scott paid tribute to this year's students: "We are proud of our Year 13 cohort and the results they have achieved. This cohort also contained a large number of students who joined NGHS in our Sixth Form and they have made positive progress when their GCSE scores are taken into account. Their successes have only been possible through the dedication, determination and hard work of our students, the close relationships with parents and encouragement of our professional staff. We wish all our students every possible success as they embark on the next stage of their lives, we look forward to hearing of their many future successes and hope that they keep in touch with us."
NGHS has recently opened a new Sixth Form building and will shortly begin recruiting students for our September 2020 sixth form. If you are in Year 11 at any local school and would like to find out more, please click here.