17 November 2023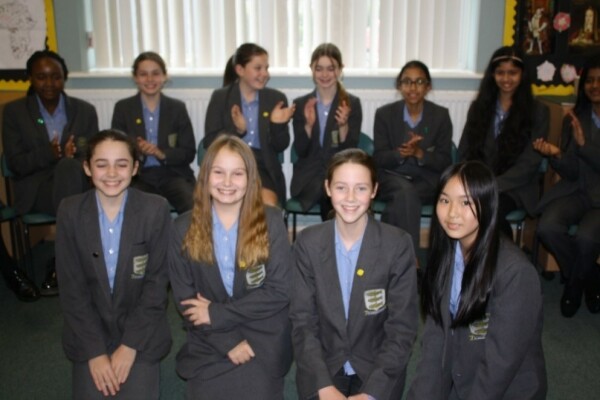 Vivienne, Maddie, Jemia, Georgina (7NG PX2) on the completion of their role play scenario of a child needing rescue out at sea (Coast Guard). Students created the scene of calling 999, asking for the Coast guard, explaining the situation, location and requesting assistance.
Year 7 News
To encourage creativity, imagination and confidence, Year 7 students took part in role play, acting out and making sense of real-life emergency situations. Role play allowed students to explore possible solutions for when someone is seriously ill or injured, and their life is at risk requiring 1 of the 4 emergency services. Students developed their social skills, as they collaborated with their peers, learning to resolve situations. Students empathised with others through taking on the role of a character.
Year 8 News
Students have been focusing on the impacts and the misuse of both drug and alcohol, over the course of the Autumn half term. There has been a particular focus on the pressures that young people face from peers, society and social media in relation to the taking of drugs and alcohol. As a class we have been working towards designing a public campaign to deter and raise awareness of the negative and detrimental impact of alcohol and drug abuse. Here are some of our ideas:
Year 9 News
In the first carousel of the year 9 relationships unit students have been focusing on families and parenting, healthy relationships, conflict resolution, and relationship changes. We have discussed these topics through many different activities, such as discussions, scenarios and videos. All students have been actively engaged in all areas of the unit and have shown good understanding.
---