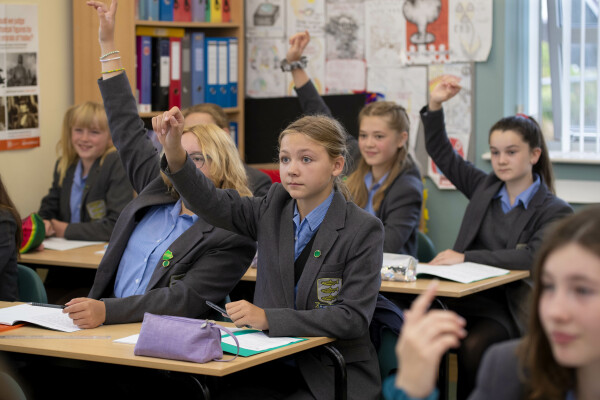 The History department aims to stimulate students' curiosity about people living in the past, in the local area, in Britain and in the wider world.
By engaging with the past, pupils develop their understanding of societies, political structures, cultures and beliefs, the very essence of what influenced the actions of people in the past. Students develop their individual and collective sense of identity and learn to appreciate the diversity of human experience, by understanding and valuing their own and others' histories. In acquiring historical perspective, we are able to develop a deeper understanding of the present.
In KS3, our focus is on developing a deeper appreciation of the Medieval and Early Modern World. Students have two one hour lessons a week in Year 7 and activities include preparation for presentations, debates and research into local, national and world history. In KS4 (which begins in Year 9), many students opt to continue with their study of history – the AQA examination board is followed which includes a wide ranging course, covering aspects of British history and beyond. Typically 100% of students achieve Grade B and above, with more than 80% achieving an A or A*. In the Sixth Form, the department delivers the AQA A-level course where results are excellent, with approximately 75% of students attaining Grades A*-B in recent years.
We are keen to promote history outside the classroom too, including visits to the Battle fields of France and Belgium, Berlin and Russia, for example. We also take Year 7 students to the Black Country Museum and Year 8 to the Peoples' History Museum in Manchester, both of which have proved to fire our enthusiasm for learning more about these topics back in the classroom. Many extra-curricular opportunities are provided for 6th form students too, including participation in the 'Lessons from Auschwitz' Project, organising history-taster days at top universities and involvement with a number of high calibre competitions and lectures, which also supports students in their applications to higher education and beyond.
Learning Overviews can be downloaded below.