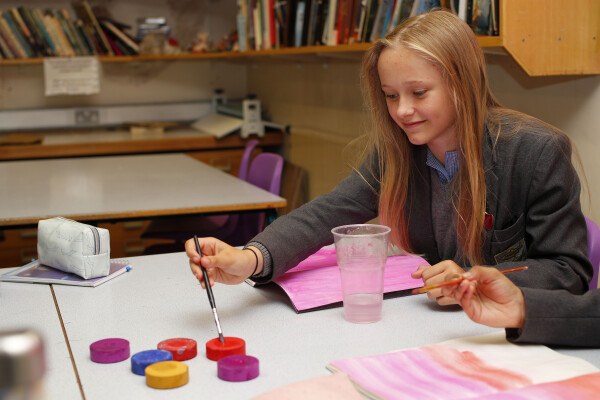 The Art and Design department aims to ensure that students learn about a wide range of artists and techniques.
They learn how to use a range of media such as printmaking, ceramics, drawing, painting and digital art. In KS3, our focus is on The Formal Elements to teach students basic and fundamental skills and techniques needed in art. Students have 1 lesson a week in Year's 7 and 8. In KS4 (which beings in Year 9), students have 3 lessons per week if they opt to continue with this subject and the OCR examination board is followed. Typically around 93.3% of students achieve Grades A/A*. In the Sixth Form, the department delivers the Fine Art A-level course with the AQA examination board. Results are Excellent with most students attaining Grades A*/A in recent years.
Outside of lessons, students have the opportunity to be part of the Arts Award Programme. Students are supported through lunchtime clubs. After studying A-level Art and Design, students have regularly progressed to study foundation art and then design based degrees such as Illustration, animation and fashion design at university.