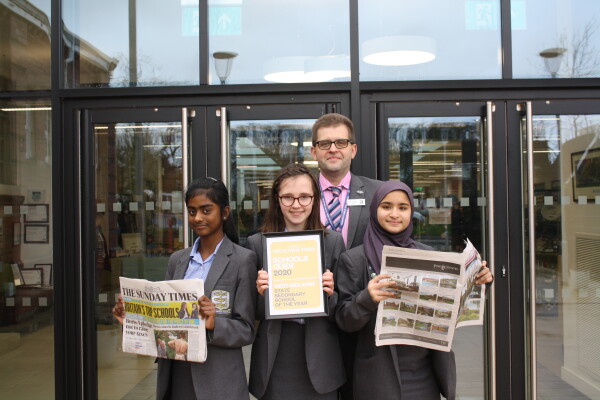 Still wondering which school to choose? Here are 10 top reasons why NGHS could well be your school of choice:
#1

Large enough to offer a broad and balanced curriculum, but small enough to know you well and not to feel overwhelming

#2
Award-winning pastoral support with a dedicated Wellbeing Officer with excellent links to external support agencies if required. Also, a team of hand-picked tutors for Year 7 who support you on a daily basis.
#3

Clear focus on academic achievement - everyone (staff and pupils alike) want you to do well

#4
Lots of leadership opportunities as you rise up through the school including Lower School Head Girl Team, House Teams, mentors and prefects
#5
Excellent facilities - new building 2018, newer building opening in 2022, wi-fi, dedicated subject classrooms, refurbished laboratories
#6

Year 7 induction programme- during July and again in September and October - a real opportunity to get to know others and plenty of support if you are coming on your own from your primary school

#7
A buddy system whereby a Year 8 pupil will meet you, help you and support you to settle in to life at NGHS.
#8
Lots of clubs and activities

- plenty of opportunities to excel in sport, music, the Arts, subject-based clubs and even non-curriculum clubs such as Japanese and Yoga!

#9

Drop-in sessions and subject mentoring/support if you run into difficulties from dedicated and enthusiastic teachers and fellow students

#10

A real family feel where the older students will help and support you with any queries and plenty of help from teachers, too.
So, why not found out for yourself and join a senior leader presentation event now.