Zoe remained at NGHS after Year 11
After having been a pupil in Years 7-11 at NGHS, I found I received a really warm welcome back to the school from pupils and teachers when I began sixth form. The first day was incredibly inclusive as the whole year engaged in team building and ice breaker activities to get to know each other.
I have found sixth form to be much more independent when compared to lower school, with free periods each week to allow students to complete homework and extra reading outside the classroom, which is vital to success at A Level. There are many places around school to study during free periods, including the atrium, sixth form quiet study room or any empty classrooms. The workload has increased when comparing GCSE to A Level, but the free periods give me time to do independent work in the school environment.
Something that I feel is unique to NGHS6 is the sense of community and how close everyone is. The house system, with family groups, enables the integration of the sixth form with lower school, creating friendships across the years. The pastoral support is also of an incredibly high standard, with a specific Wellbeing Officer for the sixth form, who is approachable and helpful when aid is needed.
Although I have only experienced a month of sixth form at NGHS, I have been encouraged to engage in some of the wide array of extra-curricular activities on offer. I find the variety to be inclusive and thoughtful for every type of person as there are so many clubs to get involved in from orchestra to Japanese.
I look forward to continuing my sixth form journey at NGHS and get involved in all the exciting opportunities that are offered to me as a sixth former.
---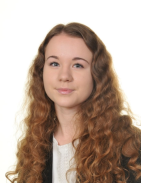 Maria joined NGHS from another school
Coming from a different school, I was quite apprehensive about my first few days and weeks.
Initially, I'll be honest, it was quite difficult to get used to the environment, to adjust to a new school, new people, new ways, but I have found that I have now settled in.
The School did team building activities on the first day, which was a good way of integrating with the other students, and in some ways the staff too. This was then built upon within a few weeks by a Year 12 trip to Liverpool, where we were allowed to socialise further in smaller groups.
I have found that the sixth form environment is a welcoming place, which gives you more freedom. The dress code is smart and business-like fashion and we are allowed into Newport during the lunch period, if we need that break.
The free/study periods you are allocated allow you to conduct extra studies within the daytime period, when you are perhaps most focussed. We are provided with several spare classrooms as well as the atrium, which helps us to concentrate. A variety of freshly made refreshments are always available.
The staff are excellent, very knowledgeable and have been very helpful not only in studies, but also in my transition into the School. There is a good support structure in place from the staff, if I need anything. This is well advertised to us, very open and available, which is very reassuring.
There are a host of clubs and extra curricula activities which you are encouraged to participate in, and a steady stream of educational trips related to your chosen subjects.
Aspects like these have helped me complete the transition into sixth form. NGHS also encourages the expansion of your work ethic and learning.
---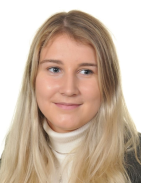 Grace remained at NGHS after Year 11
I have been at NGHS since year 7 and I have enjoyed every moment of it, especially the jump to sixth form, as we have been supported well throughout GCSEs and into the start of A levels. The teachers have welcomed us all to this new environment well and offered us support when we need it. The community within our school has also been a large factor in me continuing my educational journey here. As all the classes are a good size and everyone offers support and help to everyone else. Also, we are given a perfect amount of frees to help us cope with the work load well and keep on top of deadlines, it has also helped me to keep up my extra-curricular activities as I complete my work in good time.
Our first trip of the new school year was Liverpool. The majority of us year 12's all got on a coach and went to Liverpool, we all bonded together and had an amazing time. It gave us all time to get to know all the new students.
This year we still have one hour of PSHE and one hour of PE. I have found PSHE extremely helpful as it has given us helpful tips for our studies and organisational skills, and PE has given us an outlet at the end of each week to have fun with our peers.
---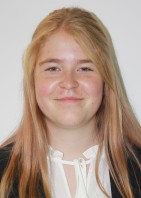 Chloe joined NGHS from another school
Coming from another school into NGHS was daunting at first, I had all the first day worries and was nervous about the lessons and friendships. However, this was unnecessary. Everyone has been super welcoming and made my transition very smooth.
The Staff are very patient and put in every precaution they can to help you adapt and get use to the school and its expectations. All the teachers and other students who have been at NGHS previously understand that it's hard when moving schools and do everything they can to help.
Even though A levels are difficult and quite different from GCSEs every teacher has been patient and reassuring by ensuring during the lessons that everyone understands and offering time outside of lesson to consolidate if needs be.
The Liverpool trip was fantastic and helped so many friendships flourish and helped new friendships to be made I highly recommend going. Within the first couple of weeks NGHS I have settled in nicely and got involved with the many committees and recommend NGHS to anyone.