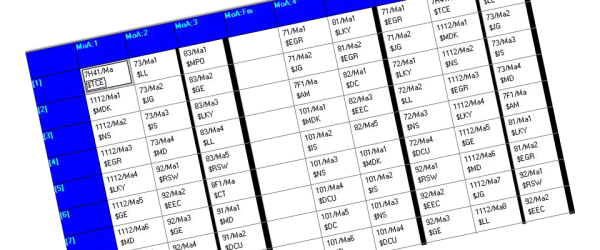 The FWAMS project at Newport Girls' is being led by Headteacher, Michael Scott. An advocate for excellence in timetabling, Michael has worked both as a senior leader responsible for the curriculum (for over 12 years) but also as a timetabling expert to other schools. Part of this work has been through his designation as a Specialist Leader of Education for curriculum management and partly through word of mouth. He has provided timetabling advice and support to over 50 schools in the UK and abroad in countries such as the UAE and Hong Kong.
Timetabling can be a scary prospect. At Newport, over one third of staff are part time. There are many reasons for these part time requests, but the timetabler still has to work hard to accommodate the requests, especially when childcare is only available on certain days. The stress of meeting these demands falls on the timetabler, but if it can be achieved, it will significantly alleviate the stress and pressure on teachers you can ill afford to lose.
As each school is different, this FWAMS project in the West Midlands can provide advice and support on timetabling dilemmas.