Newport Girls' High School is fully funded by the DFE to provide bespoke advice and support to MATs and Schools in our West Midlands Region.
This support often takes place over up to three meetings (in person or virtual) to support MATs and Schools to develop/enhance provision for flexible working. The types of support offered are summarised in the image below.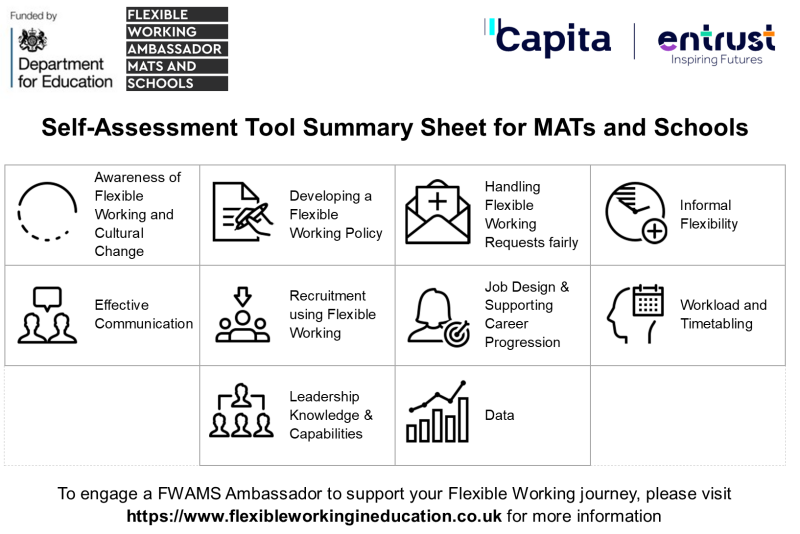 MATs / Schools seeking support are asked to complete a baseline survey and a follow up survey so engagement and feedback can be gathered.
To engage us, please contact us and we will be in touch to arrange a preliminary discussion.