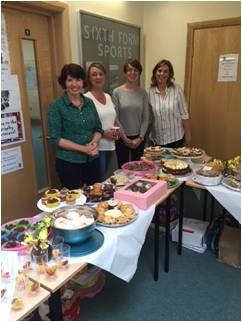 The PTA (Parent & Teacher Association) is an active group of parents who organise regular social events to raise funds for the School.
From the biannual Quiz Night to regular Film Nights for Y7 and 8 students to Pamper Evenings and parent socials, there is something to suit all tastes and all profits are channelled back into the School to benefit as many students as possible.
Donations this year (to date) have included a new piano for the hall and drum kit for the music department as well as display screens for GCSE and A-level art and new PE mats for gymnastics. Each donation is as a result of income raised at PTA events and through the 100 Club.
The PTA is always looking for more willing volunteers. A heavy contribution is not necessary – just a willingness to help organise an event or two as part of a team.
For more information about the valuable work of the PTA in benefiting students of all ages, please see their informative website: nghs-pta.org.uk/about-us