Welcome to the NGHS PTA Page
The PTA (Parent & Teacher Association) is an active group of parents who organise regular social events to raise funds for the School. Money that is raised at these events goes straight back to the school.
The PTA at NGHS has two main aims:
To improve the students' school experience – by providing funds for things which would otherwise not be available. Funds are raised from a variety of events and activities which aim to put the 'fun' into fundraising.
To bring families, students and teachers closer together – through working together on events, aided greatly by the PTA Link Team, a group of students co-ordinated by Mrs Goodall.
The main focus of the PTA's fundraising this year is the new minibus, a vital resource used for trips, sporting fixtures, Duke of Edinburgh expeditions and so on. Although leased by the school, the PTA has pledged to make a significant contribution towards this year's costs.
Events
Our annual cycle of events includes family quiz nights, after school movie shows for lower school, the summer fete and the ever-popular Easter hamper raffle, as well as providing refreshments at a number of school-led events. Publicity is via the school newsletter or the PTA email distribution list (get in touch to join it!). We are always open to new ideas, and to new helpers to make them happen. If you have an idea or want to help, please get in touch.
Fundraising can be easy!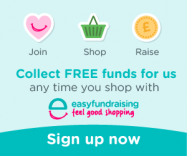 We have been using the Easyfundraising portal for a couple of years now, raising over £3,800 from people doing their everyday shopping with a large number of well-known retailers. All you have to do is register, then start your online shopping from the Easyfundraising home page. THIS IS FREE MONEY FOR US! This short video explains how simple it is and it doesn't cost you anything. Sign-up using our unique link and search for Newport Girls' High School.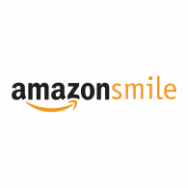 New to the PTA is Amazon Smile, a simple and automatic way for you to support the PTA every time you shop with Amazon, again at no cost to you. You use the same account on amazon.co.uk and AmazonSmile. On your first visit to smile.amazon.co.uk you need to select Newport Girls' High School Parent Teacher Association as your charity to receive donations from eligible purchases before you begin shopping. Then every eligible purchase you make at smile.amazon.co.uk will result in a donation. Eligible products are marked "Eligible for smile.amazon.co.uk donation" on their product detail pages.
100 Club

The 100 Club is a monthly draw that provides cash prizes whilst raising funds to help the school. For a monthly subscription of £2 per share (paid by standing order) you can win one of three cash prizes up to a maximum of £100, £75 and £25 or 40%, whichever is the lower, of the funds raised by each draw. Winners are listed on this page and prizes are posted directly to winners. To take part please download and complete the form below and either hand it in at the School Office marked for the attention of the 100 Club Organiser or email it to PTA@nghs.org.uk . For a list of recent winning draws, please see the document below.
How we operate
Our meetings take place in the evening once every half-term, and are open to all. The agenda includes a debrief on recent PTA events, planning for future events, a review of funding requests, an update on finances including sums raised from regular activities such as the 100 Club. We are a friendly bunch and new members are always very welcome.
There is a small committee of key roles as shown below (NOTE – we have vacancies! If you are interested, please get in touch for more information).
Chair Ellie Fairhead
Treasurer Tony Brown
Contact Us
You can contact the PTA using our dedicated email address: PTA@nghs.org.uk