4 April 2022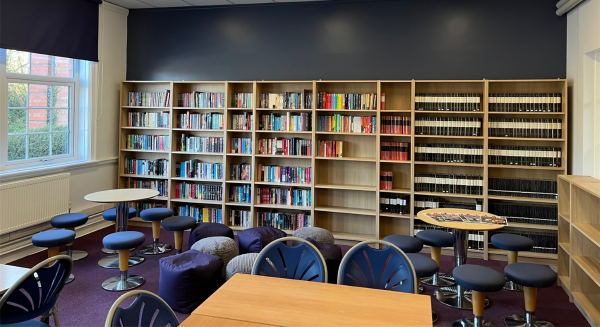 No, not Reading, Writing & Arithmetic, but Reading, Research and Relaxation!
We have recently converted a larger classroom into our 3Rs Suite. Here students can come at breaktime and lunchtime to enjoy reading, to research a task or to chill out in the middle of a busy day.
Thanks to the support of our parents, our fiction library has been overhauled, our caretakers' decorating skills have brought the room to life and we have an excellent collection of book shelves from Ikea! Our friends at CapGemini provided some nearly new furniture and we have a lovely space that all of our students are enjoying.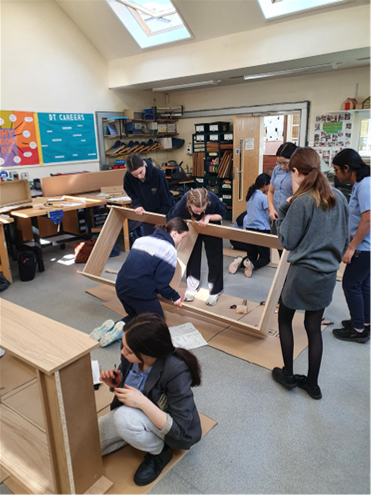 Thanks are also due to all of our Year 10 Product Design students who learnt more about flat-pack furniture and put all the bookshelves together! It was a real team effort and they learnt valuable lifeskills as well as how to design practical furniture for everyday use.
A real team effort from all at NGHS!